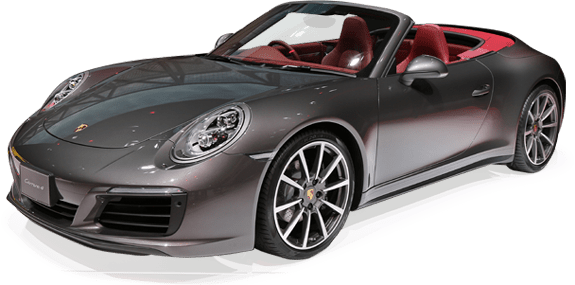 Unfortunately our vehicles suffer damage in any case and we are proud to offer versatility to make the process of our services as simple as can be.
We have served many dealers across all marques, from singular vehicle repairs to repairs of dents and dings on multiple vehicles in one visit. Convenience is key, no need to make alternative arrangements when we carry out our work at a private individuals home or workplace, the same is to be said with partners in the trade with us doing the leg work to visit business premises.
Our transparency of showcasing our services means we've gained the trust of the most discernible of car collectors, entrusted with the integrity of their much loved pride and joy.
Dealer, collector or private owner, get in touch
DEALERS
ARE YOU A DEALERSHIP?
First impressions count, the proverb has been around since the dark ages and never more so true. The presentation of your sales fleet is paramount to getting the customer through the sales office door as I'm sure you'll agree.
COLLECTORS
ARE YOU A COLLECTOR?
We understand the value of the sentiment attached to collectors cars, cherished like one of the family. At D3NTS, we've honoured such like-minded people for many years with expert advice, consideration and a standard of work second to none.
CLASSIC CARS
CLASSIC CAR OWNERS
Classic cars can be as cherished to its owner as anything in life. We specialise in the understanding of the differences of materials in aged vehicles in comparison to modern examples.
LEASE RETURN
LEASE RETURN CUSTOMER?
The demand bestowed upon the lease market in today's trend of acquiring a vehicle is on a huge scale. The importance of maintaining your vehicle is paramount to ensuring there is no unsavoury and unexpected bills from your lease company.
BODYSHOPS
ARE YOU A BODYSHOP?
Our technicians have been working with some of the largest and best in the field of car body repair. Providing all aspects of Paintless Dent Removal to both aluminium and steel vehicles from classic cars and restoration projects to supercar specialists and well known accident repair centres.
PRIVATE OWNER
PRIVATE OWNERS
Unfortunately, our much loved vehicles are prone to receiving dents and dings from the perils of life on the road. Whether it be a wayward shopping trolley, a delinquent door of another driver or maybe our own indiscretion the end result of unsightly dents can prove costly and be an eyesore.
EXECUTIVE
EXECUTIVE CLIENTS
Professionalism, convenience and discretion are just three of many traits we take in our stride at D3NTS. You may be a footballer, singer, actor, celebrity, high net worth individual or a supercar enthusiast, you can entrust a strictly private service before, during and after our working relationship.
RENTAL CARS
RENTAL VEHICLES
We understand that first impressions count. This is ever more apparent when matching the appearance of your professional vehicle to the standards of your professional business. We offer ongoing support to ensure your company vehicle is free from dents throughout the full term of your lease.
DETAILING
DETAILING
Vehicle detailing is a vastly growing industry as is our admiration for vehicle detailers insistence on perfection! Taking a vehicle from standard to outstanding is something close to our own hearts and a passion we share with our discerning clients.
FLEET SERVICES
FLEET OWNERS
The convenience of a short-term rental is often a necessity and beneficial for many reasons, convenience being one. The experience is often efficient and trouble-free but should it come to damage inflicted to the rental vehicle the problems can become troublesome and your responsibility